Having issues trying to find the SiteOrigin Page Builder for a WordPress site? I ran into an issue where a client's site was no longer showing the SiteOrigin Page builder on the page's edit screen. I was seeing the Page Builder tab on the edit page previously but a WordPress update made it so that I couldn't find the Page Builder tab. There is a simple way to make the SiteOrigin Page builder show up again. Install the Classic Editor!
Start off by hovering over plugins and click on Add New.

Then, search for classic editor and click on the Install Now button. And, click on the Activate button. The button should show Active once you've installed and activated the plugin properly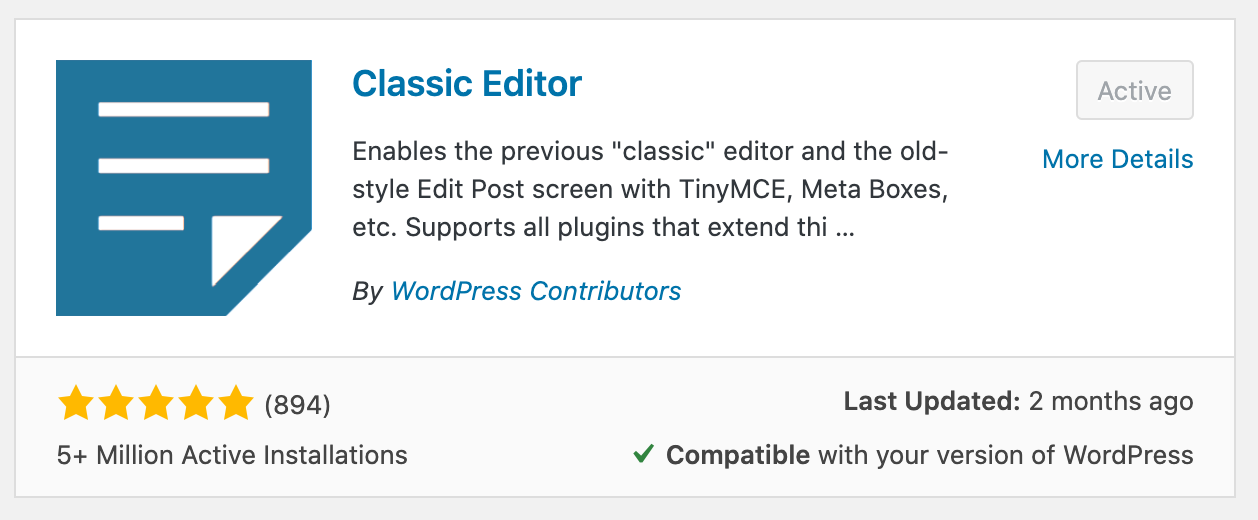 Now, go to the page that you want to edit with SiteOrigin and you should see the Page Builder tab.