Typography is such a crucial oversight on a lot of websites. My brother Lee is a front end web developer and designer and is great at this. He understands which fonts look great and professional and fit a brand the best (I am a back end web developer and still need lots o' help with this and am trying to learn from him). It really sets websites apart when their font types are consistent and partner beautifully with their design.
If the explanation above didn't convince you of the importance of typography, check out this quote from a speech that Steve Jobs gave at Stanford University.
"I decided to take a calligraphy class to learn how to [learn calligraphy]. I learned about serif and sans-serif typefaces, about varying the space between different letter combinations, about what makes great typography great. It was beautiful. Historical. Artistically subtle in a way that science can't capture. And I found it fascinating. None of this had any hope of any practical application in my life. But 10 years later, when we were designing the first Macintosh computer, it all came back to me. And we designed it all into the Mac. It was the first computer with beautiful typography. If I had never dropped in on that single course in college, the Mac would never have multiple typefaces or proportionally spaced fonts. And since Windows just copied the Mac, it's likely that no personal computer would have them."
Login to your WordPress dashboard (yourdomain.com/wp-admin).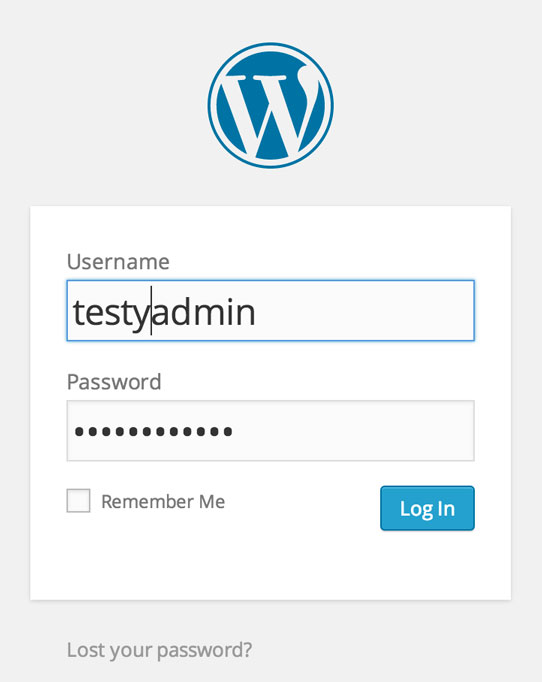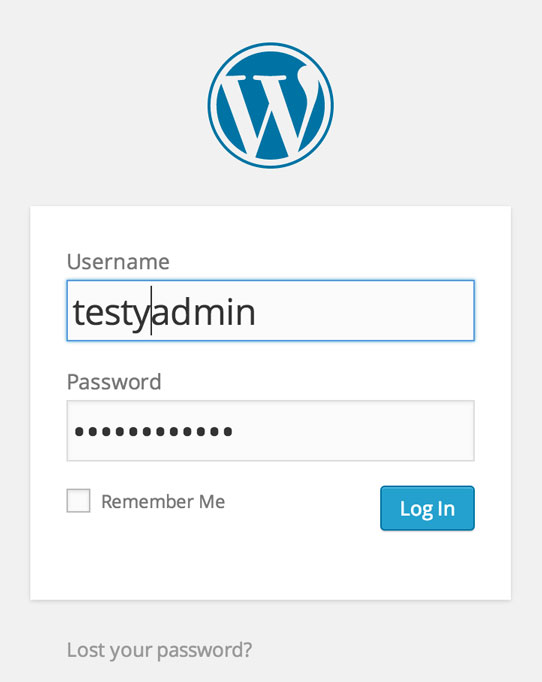 Then, hover over Salient in the left sidebar and click on the Typography link.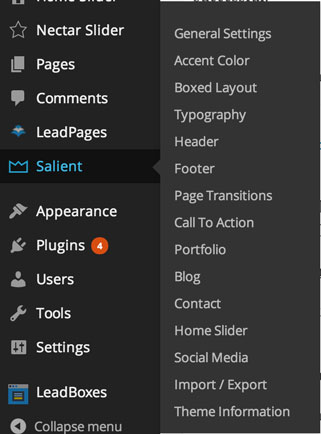 You should see the following Salient Typography Settings page:

Make sure to switch the Use Custom Fonts? option to on. Make the following changes. You'll notice we didn't change every font style, only the ones we thought would make the site look even more beautiful. Again, these are the font styles and sizes that we used. Feel free to explore your creative side and play with these to your hearts desire!
Use Custom Fonts? – Turn it On
Body

Font Family – Georgia
Font Size – 20px

Navigation

Font Family – Open Sans
Font Size – 18px
Font Styles – 800 (this makes your font bolder)

Nectar Slider Heading

Font Family – Lovelo
Font Size – 72px

Sidebar, Carousel, Button & Footer Headers
Page Heading

Font Family – Lovelo
Font Size – 72px

Heading 2

Font Family – Open Sans
Font Size – 36px
Font Styles – 800

Heading 3

Font Family – Open Sans
Font Size – 26px
Font Styles – 700

Heading 4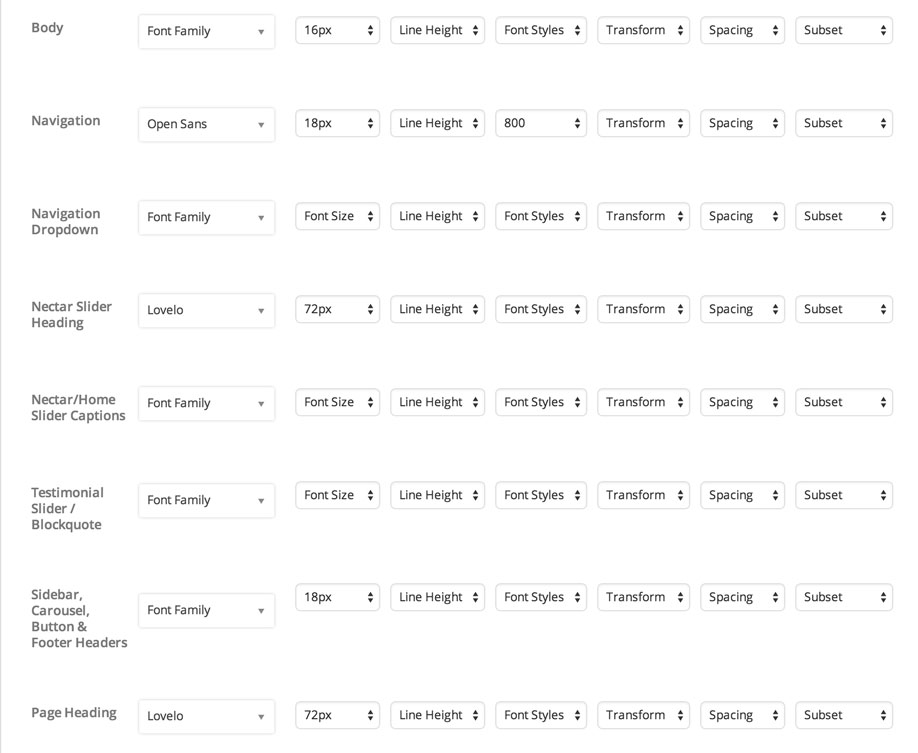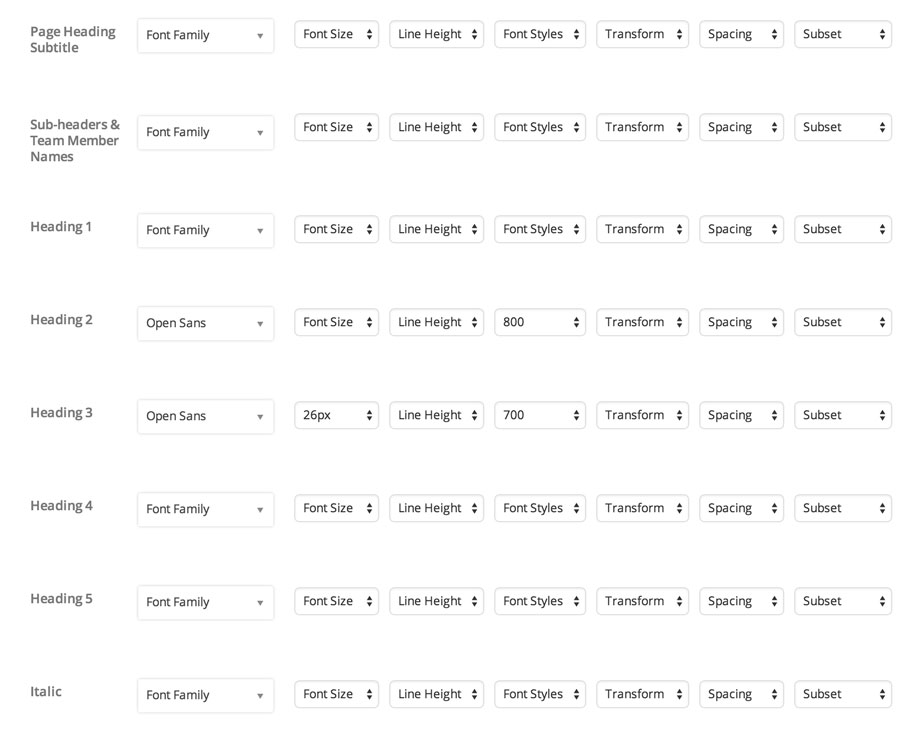 Finally, make sure to click the green Save Changes button at the top.
Now, check out the different pages of your site to see how much of a difference that made. You'll seriously be amazed. If you're not, you may need glasses 😉
Do you want to learn about how to grow your email list with the Salient Theme and MailChimp? We'll walk you through how to provide your users with a Free reward after they subscribe to your newsletter (like we're doing with the button above). Click on the button below to check out the following post:
How to build your email list for free with the Modal Madness plugin and MailChimp.
Click the button below to get more tips and tricks to professionally using the Salient WordPress theme!