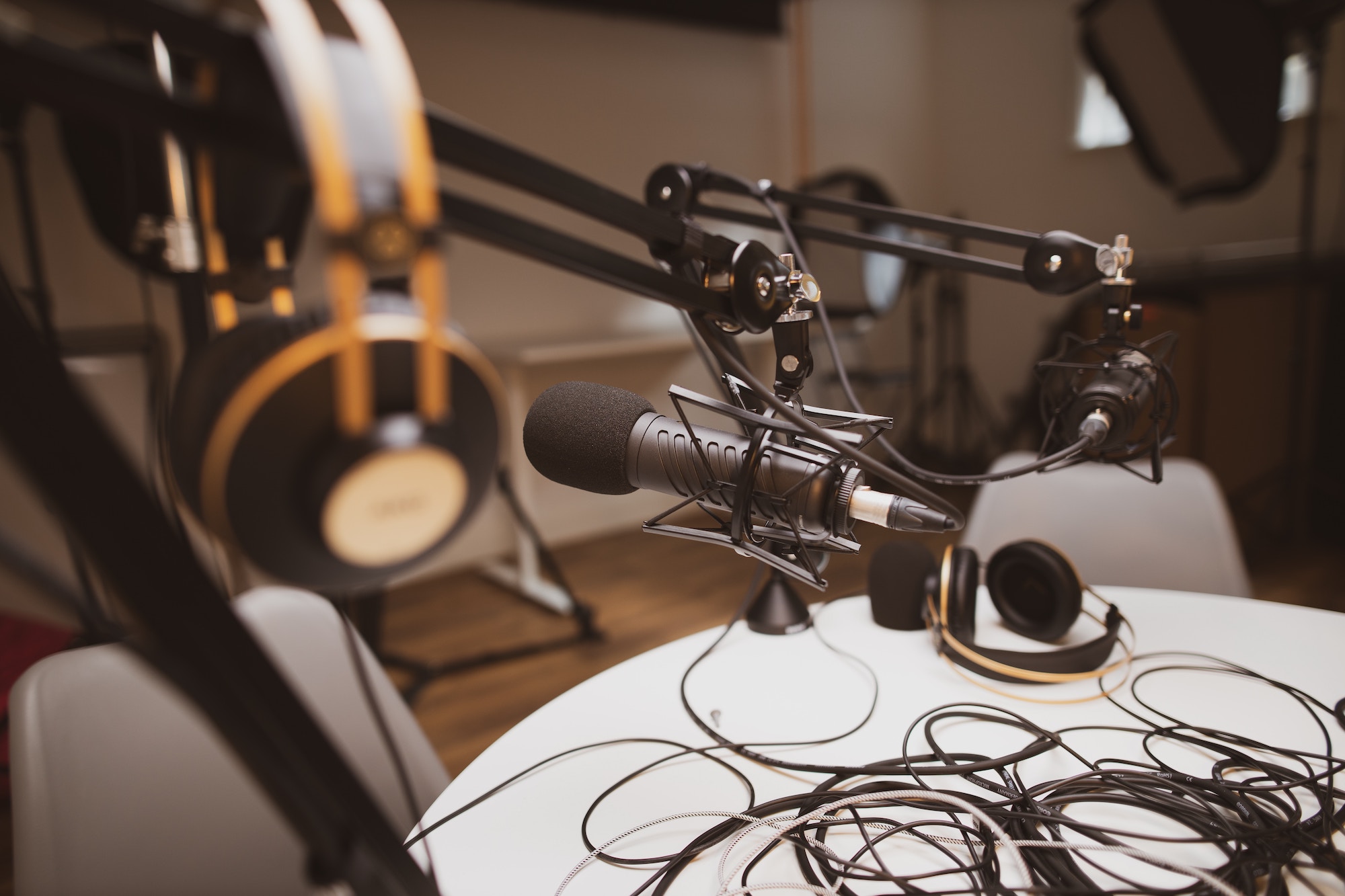 My brother and I love the idea of honing our storytelling skills and creating a podcast. As a result, we've done quite a bit of research into the equipment necessary to create a professional podcast, the software that you can use to edit your podcast, different ideas for how to build the actual structure of your podcast, how to add your podcast to Apple Podcasts, and how to make money with podcasts. Our research was compiled from experts in the field, including from Alex Blumberg, who was a Co-Founder of NPR's Planet Money podcast and recently sold his podcasting company called Gimlet to Spotify for over $200 million.
Podcast Equipment
Microphone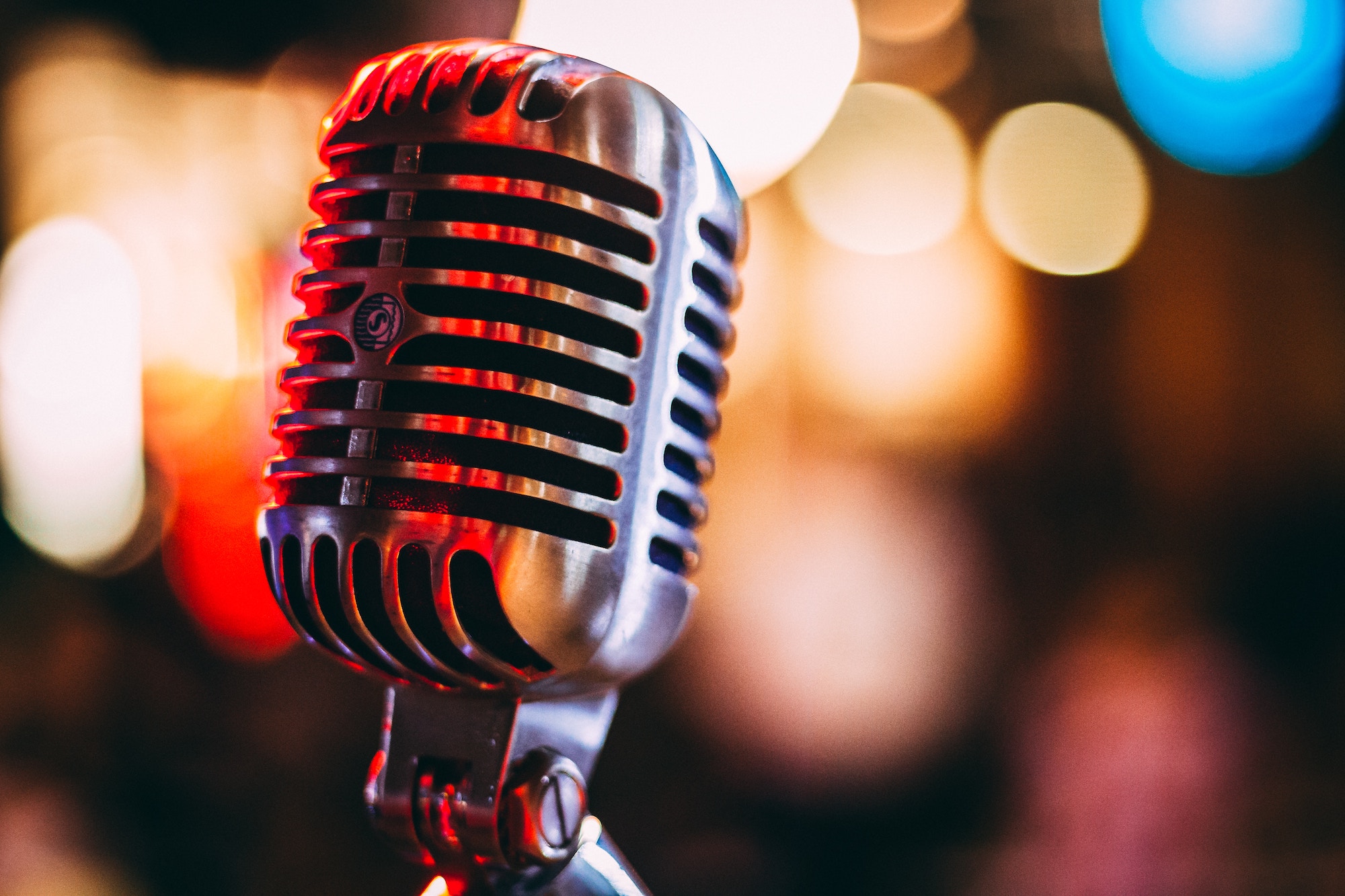 In order to create a podcast you need a high-quality microphone. You could start off using an inexpensive microphone but if you're serious about doing it, I highly recommend spending the money to get something that produces very high-quality sound. You can tell a huge difference between a high-quality microphone and a low-quality one, this is not something to skimp on.
Audiotechnica AT8035 – This is a boom microphone that is recommended by Alex Blumberg in his Creative Live course. You hold the mic 4 inches below the person's mouth. You plug this microphone mic into the Tascam or Zoom portable recorder and use that as the input, not the portable recorder's built-in microphone. You can buy this new on Amazon at the link below.
Buy This Microphone on Amazon
OR check out the Guitar Center Used gear marketplace as they offer used podcast equipment at a great price.
Buy a Used Microphone at Guitar Center
Rode Procaster OR Rode NTG-2
My brother and I purchased a Rode boom microphone as well as the Rode Procaster microphone and have had great results with both for some video courses that we created. We bought these after consulting a Guitar Center staff member and after listening to the difference in recording quality at our local guitar center. You can also plug these microphones into the Tascam or Zoom portable recorder and you can sometimes find them used on the Guitar Center marketplace.
Buy Rode NTG2 Microphone on Amazon
Buy Rode Procaster Microphone on Amazon
Buy Either Used Microphone at Guitar Center
Portable Recorder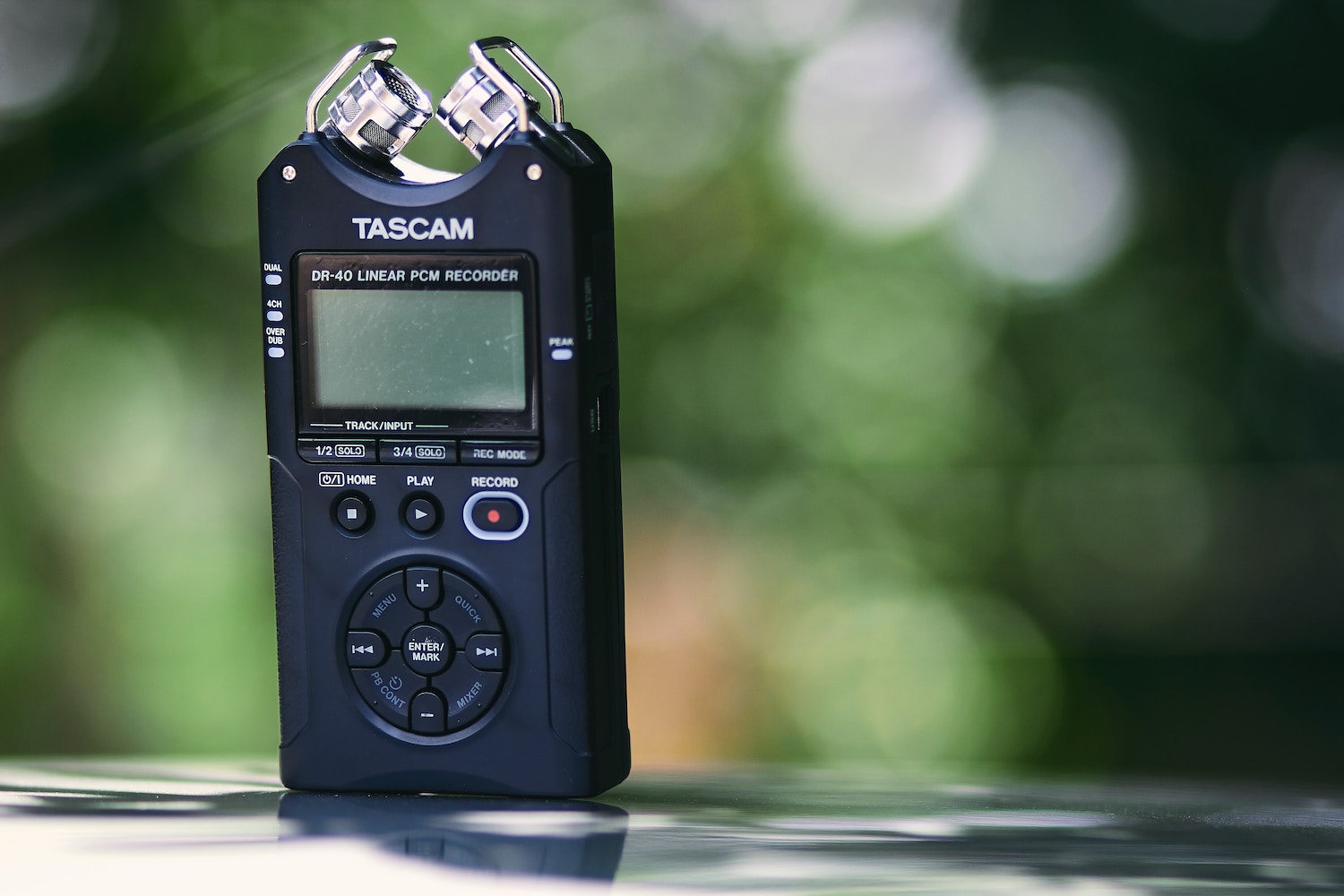 The portable recorder gives you a way to record your interviews on the go. Using an XLR cable, you plug your microphone into this portable recorder and move the microphone back and forth between you and the person you are interviewing to get the best quality sound. The recording is saved to your portable recording and then you can connect the portable recorder to your computer or take out the SD card that is in your portable recorder and plug that into your computer. This then allows you to pull the audio off of the portable recorder and go to town editing it with the audio editing software of your choice.
Tascam DR 100 MKII
The Tascam DR 100 is what Alex Blumberg recommends in his Creative Live Course. You can buy this at Amazon or see if they have a used one at the Guitar Center marketplace.
Zoom H4N
The Zoom H4N is a portable recorder that we bought after getting some advice from a Guitar Center representative. You can buy this at Amazon or see if they have a used one at the Guitar Center marketplace.
Audio Interface (alternative to portable recorder)
If you don't want to get a portable recorder, or if you want to record your audio directly to your computer using an audio editing software, you could also get an Audio Interface like the Scarlett 2i2. You connect your Audio Interface via a USB cable from the interface to your computer and you connect your Microphone to your Audio Interface with an XLR cable. You can buy one of these at Amazon or see if they have a used one at the Guitar Center marketplace.
XLR Cable
The XLR Cable is necessary to connect your microphone to your portable recorder or to your Audio Interface. If you don't get this cable, you won't be able to record sound from your Microphone and you would have to use the built-in microphones in the portable recorder (and those don't produce the best quality sound that takes your podcast to the next level). I recommend buying a new one from either Guitar Center or Amazon.
Suspension Stand
I also bought the following jib arm for my desk to hold my microphone when I'm using it. You can buy this on here on Amazon.
Software For Podcasters
I use my Mac and Garage Band to edit audio files. This is super easy for me to do and is included on my Mac so I just run with it. Some other software that you could use includes Descript. Descript is pretty neat because it transcribes your audio file and then allows you to go through and add music and update audio in a super simple graphical user interface. And, one that I have never used and I imagine it's a bit more complicated because I hear about a lot of professional podcasters using it is called ProTools.
Podcast Content
I took Alex Blumberg's Creative Live class on podcasting by Alex Blumberg and I highly recommend it. You can sign up for his class here. The course is fantastic. Alex talks about the mechanics of a good podcast, the different elements of good storytelling, the different equipment that he uses, prepping for interviews, conducting interviews, among many others. It's hugely beneficial for learning how to become a better storyteller in general but more importantly the best use cases for the audio medium and how to tailor your podcast to that medium. Specifically, he tells you the secret that audio is a particularly powerful way to experience the emotions of others. He urges people to use their podcasts to elicit authentic emotion as it is easy to hear that emotion and it is incredibly engaging for your audience. He also says that you should form your podcast out of a series of 1-minute stories. If your audience is interested every minute of your podcast about what's going to happen they'll keep listening throughout the entirety of the episode. There are many other great suggestions and anecdotes that he provides and again, I highly recommend listening to it.
Create the Podcast in Apple Podcasts
We recommend following Apple's step by step instructions here. Essentially though, you need to upload your audio files and create an RSS feed. We recommend uploading your episodes to Amazon Web Services' S3 service. Then, you can create your RSS feed using a WordPress website. Shoot us an email and we can help you set up an RSS feed on our WordPress hosting platform. You can create your logo and branding images in Photoshop or Inkscape but you could reach out to a graphic designer you know to get help as well.
Making Money Off of Your Podcast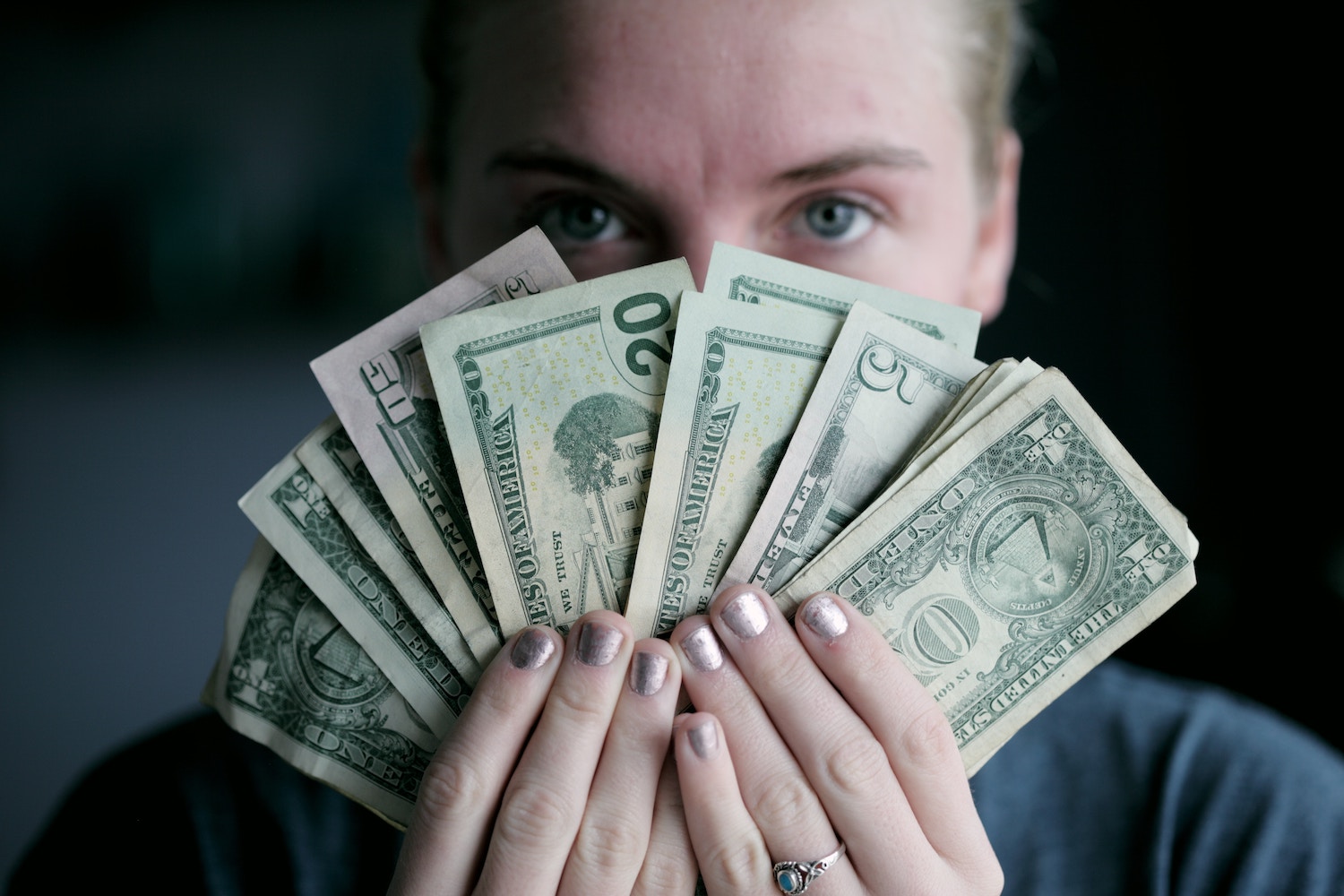 We haven't actually made money off of a podcast that we create, so this is solely based on research we've compiled. But, reaching out to advertisers that would have a similar audience is a great way to get some revenue. However, if you want to just focus on creating a great podcast with great content, check out MidRoll. My understanding is that they hook you up with advertisers based on your podcast and the number of listeners you have and help you get revenue for your podcast.