So, you either have a free domain from Dreamhost that you want to use up OR you just want to register a domain name with Dreamhost.  Either way we're here to help!
To start, login to your Dreamhost account by going to https://panel.dreamhost.com/.  You should see the Dreamhost control panel.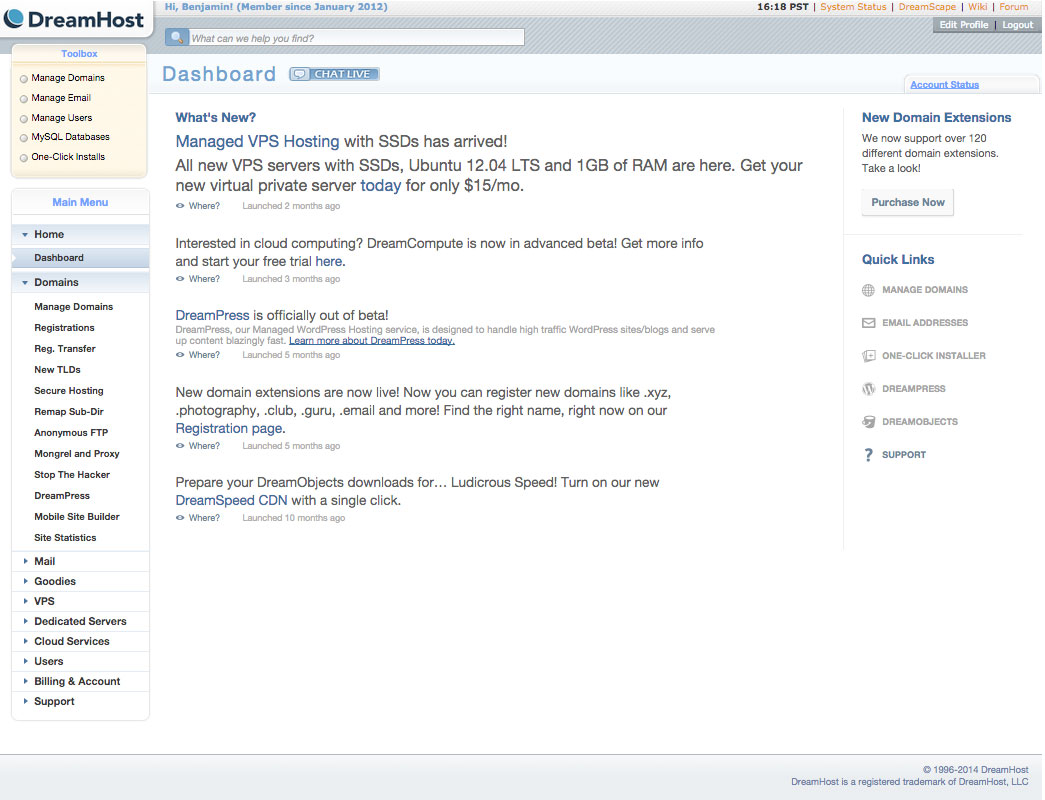 Now, click on the Domains tab in the left sidebar and click on the Registrations link.   Enter your domain name in the "mynewdomain.com" field and click the Check Availability button.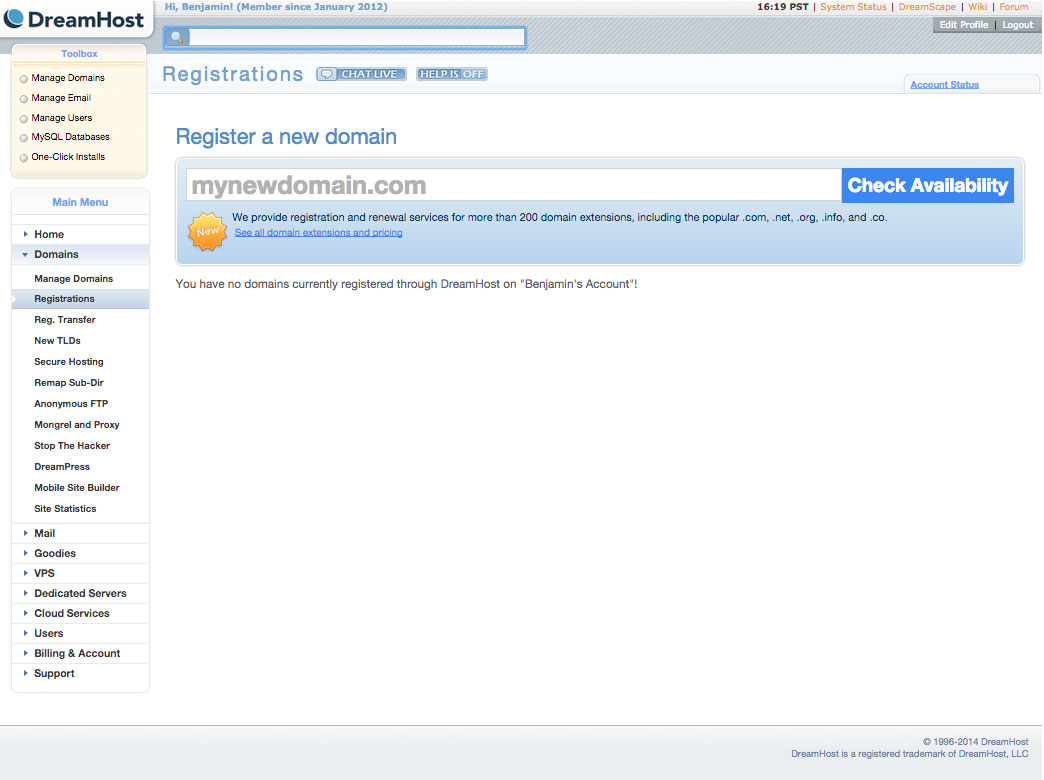 If your domain name is not available, then Dreamhost will show you similar domain names that are available.  And, you can choose those or try another name in the input field.  If the domain name is available, then Dreamhost will send you to a page with the below form on it.  You'll want to fill out all of the required information and then make sure to select the radio button next to "Use Dreamhost's nameservers."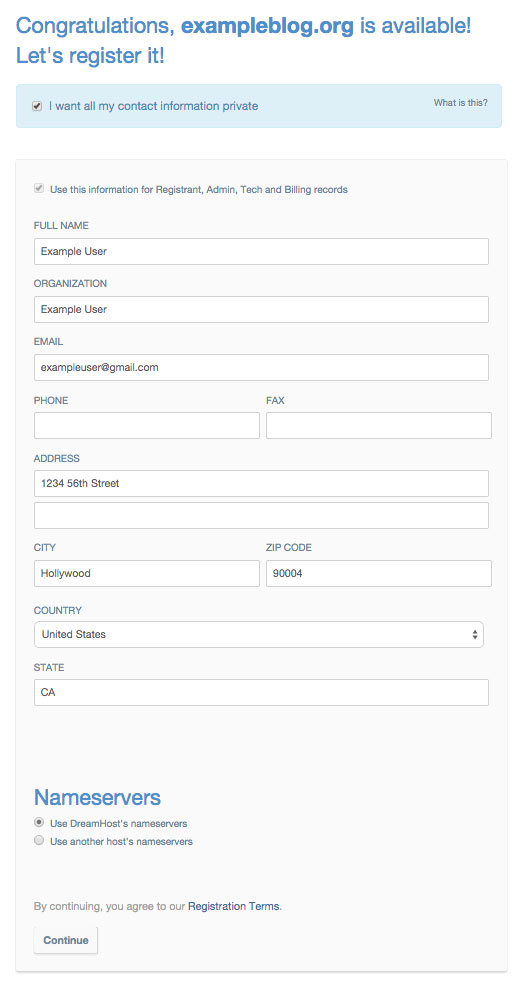 Click the Continue button.  You may need to provide Dreamhost with a user to be associated with your account but you should be good to go.  Now that you've registered your domain on Dreamhost, you're going to want to move on to connecting your domain with Dreamhost.